Its finally fall. For once, in what seems like my entire life we're actually having fall weather in NC. The weather is simply wonderful, I'm able to keep my windows open pretty much all day, every day. And our once a week trip to the park, the weather is just right for it.
While I'm on the topic of fall I thought I'd share my fall decor.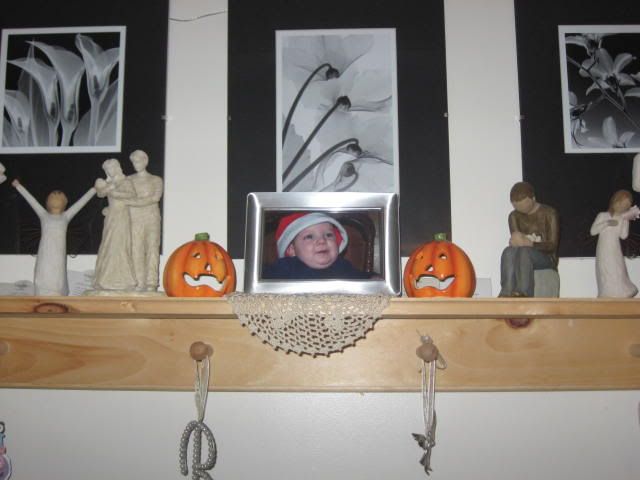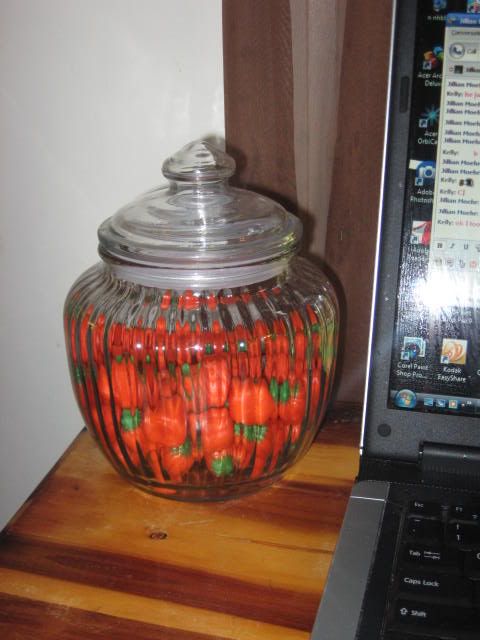 The cost of my decor (because we all know I love to be thrifty):
A bag of small pumpkins $3
Bag of Brachs candy pumpkins $2
Large bag of pumpkin scented potpourri $4 (split into 3 containers and have leftovers)
2 pumpkin tealight holders $2
4 bunches of fall flowers $4
Candy jar Gift from my Mama
Placemats, cloth napkins, Leaf shaped candle holders on table & candles Already owned
basket & potpourri jars Already owned
Total for my fall decor: $15
Happy Fall!
Mrs B